Valentina Shmyreva
Viola
Native of Novosibirsk, Russia, Valentina Shmyreva got her Bachelor and Master of Music degrees in Viola Performance from Novosibirsk State Conservatory. After few years of work in Novosibirsk Chamber Orchestra, in 1992, Valentina became a member of Novosibirsk State Symphony Orchestra. Since 1995 Ms. Shmyreva was also a member of chamber ensemble Novosibirsk Kamerata; where from 2001 she served as a principal viola. Ms. Shmyreva appeared as a soloist with Novosibirsk Symphony and Novosibirsk Kamerata. As a member of Novosibirsk Symphony and Novosibirsk Kamerata, Valentina toured in France, England, Germany, Switzerland, Spain, and Japan. Throughout her career Valentina worked with famous musicians such as Mstislav Rostropovich, Valery Gergiev, Alexander Lazarev, Vladimir Spivakov, Natalia Gutman, Vadim Repin, Maxim Vengerov, Mikhail Pletnev, Alexander Knyazev, and Denis Matsuev.
Since her coming to United States in 2011, Valentina participated in Cello Plus Music Festival at Michigan State University, performed with Grand Rapids Symphony, Kalamazoo Symphony, Lansing Symphony, Traverse Symphony, West-Michigan Symphony, West Virgina Symphony orchestras. Valentina holds position with Midland Symphony, and assistant principal positions with South-West Michigan and Battle Creek Symphony orchestras.
Tatiana Zueva
Violin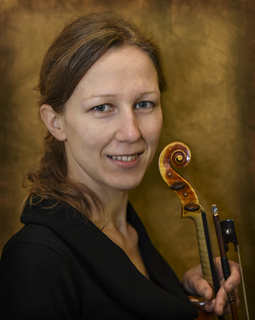 Tatiana Zueva, a native of Russia, graduated from the St.-Petersburg Conservatory in 2007. During her studies at the Conservatory with Mikhail Gantvarg, she played in several chamber groups, participated in numerous festivals in Germany as an ensemble and orchestra player. She also passed an audition and got a training and certificate from the Orchestra Summer Academy in Netherlands. She appeared on stage as a soloist, and a violin concerto by a young composer A. Stepanov with Saint-Petersburg Court Capella Symphony Orchestra is among her performances. After moving to the USA, Tatiana got her Master's degree at the University of Northern Iowa, where she was awarded a full scholarship and assistantship. In 2009 she won a concerto competition at UNI and performed Gipsy airs by P. Sarasate with the UNI Symphony Orchestra directed by Jonathan Girard.
Currently, Tatiana is finishing her Doctor of Musical Arts degree at the Michigan State University, where she studies with Professor Dmitri Berlinsky. During years of her studies she attended the Summit Festival in New-York and Southampton Art Festival. She was a member of Camerata Michigan, International Chamber Soloists , and Ad Libitum ensembles.
At this time, she is a violinist of Midland, Traverce, West Michigan, and Battle Creek Symphony Orchestras. Since 2016, she spends her summers with the Ohio Light Opera Festival in Wooster, Ohio, where she serves as Assistant Concertmaster, and plays one out of seven shows as a concertmaster.
Zueva's teaching career began while a student at the Conservatory, leading a studio at the St. Petersburg Music Liceum in addition to her private studio. She had an opportunity to work in South Korea, teaching private lessons and coaching chamber and large string ensembles. While a student at UNI, Zueva was a Graduate Assistant; duties included playing in the orchestra and teaching undergraduates. She has experience working with students aged four through adult, both amateur and advanced violinists. She was also teaching the vision-impaired children. Her students have won local competitions and entered prestigious universities across Russia and the US.
Kyle Venlet
Violin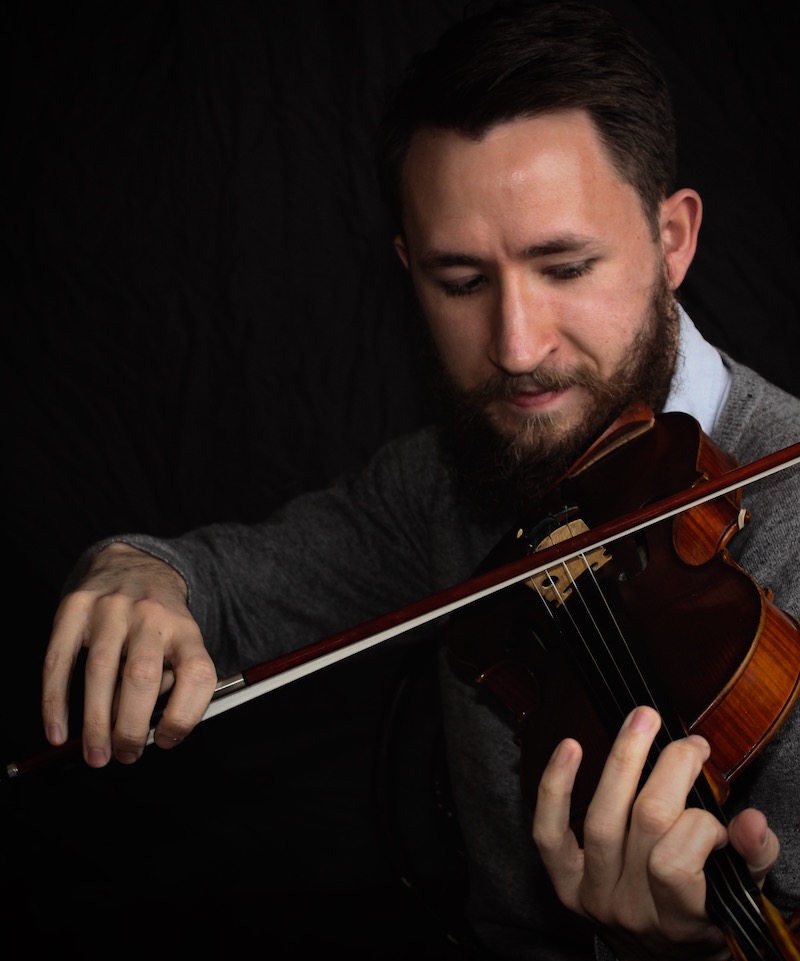 A native of Grand Rapids, MI, Kyle Venlet is Assistant Principal 2nd Violin with the Traverse Symphony Orchestra. Additionally, he performs with the Midland, Southwest Michigan, West Michigan, and Lansing Symphony Orchestras. An active chamber musician, he performs with Camerata Michigan and Ad Libitum Chamber Orchestra, appearing regularly in the West Circle and Cello Plus Concert Series, as well as the International Chamber Soloists led by violinist Dmitri Berlinsky. As a member of the Perigon Trio, he has premiered new works for clarinet- violin-piano, and performed in recitals across Michigan.
Kyle maintains a private studio in Lansing, MI, and previously taught at the CMU Community Music School, where his students placed in MSBOA All-State Orchestras and were accepted to university music programs. He has given outreach concerts and workshops across the state, including the Ann Arbor Pioneer, Okemos, Midland, and Mount Pleasant School Districts. In 2018 he was a Teaching Artist for the Music for the Sake of Music Community Program, a summer music festival in Green Bay, WI.
He earned degrees from Michigan State University and Central Michigan University, where he was a Midland Symphony Fellow. At both schools, he served extensively as concertmaster in the university symphonies. As a high school student, he served as concertmaster of the Grand Rapids Youth Symphony. His principal teachers include Dmitri Berlinsky, Seunghee Lee, David Holland, and Christopher Martin. He is currently pursuing his Doctor of Musical Arts degree at Michigan State University.
Mikhail Bugaev
Violin, viola
Mikhail Bugaev received his Doctorate at Michigan State University. He currently lives in Brazil, but continues to work with August Strings on sheet music, arrangements, and web-site support.